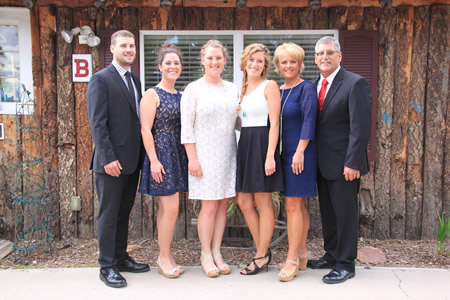 We are Mike and Stacey Lauwers of Lauwers Alfalfa & Straw Farms and we have been producing hay and straw for over 20 years from our home in the southern "thumb" of Michigan.  We produce hay and straw on our 4th generation family farm. Our farm is verified in the Michigan Agriculture Environmental Assurance Program (MAEAP) in the cropping, farmstead and livestock systems. Our four children have always been a part of the "crew" while growing up and continue to lend a hand when available with our son working full time with us.
We grow wheat as a rotational crop for hay and bale the straw after the grain is harvested. We were intrigued with the dust-free processing machine and felt like this product was something we wanted to offer as a Superior Bedding choice.
Mike currently serves on the board, representing Michigan, of the National Alfalfa & Forage Alliance and is president of the Michigan Forage Council.
Mike and Stacey are actively involved with St. Clair County Farm Bureau and Stacey serves as vice chair of the Michigan Farm Bureau Promotion & Education Committee.